Aker Technologies
Aker Technologies
https://blisscollaborative.com/wp-content/themes/corpus/images/empty/thumbnail.jpg
150
150
Bliss Collaborative
https://blisscollaborative.com/wp-content/themes/corpus/images/empty/thumbnail.jpg

Reimagining crop diagnostics, one field at a time. That's Aker's MO. The ag tech company appeals to nearly all players in the agriculture industry. Why? Because everyone wants to spray less and grow more.
Aker engaged Bliss Collaborative to help communicate their unique selling points across many mediums, for various audiences. In 2019 & 2020, our team designed and developed print brochures, digital graphics and a custom-built website. Our work produced a bank of clear, distilled messages and clean, sharp visuals to help the dynamic company communicate its mission and capabilities to anyone involved in the world of farming and agronomy.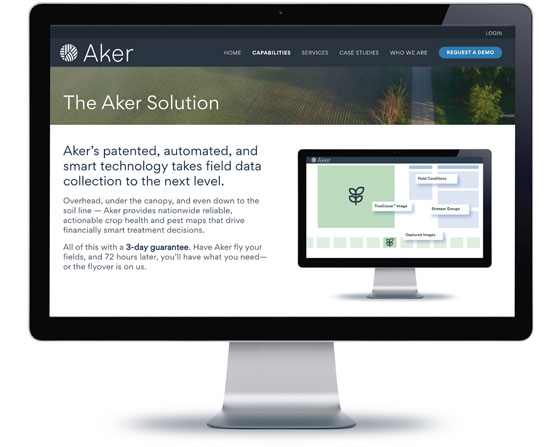 After a period of rapid growth at the end of 2019, leadership at Aker knew it was time to refresh their website. Though some of the website content was outdated, the core of the company remained the same. Above all else, Aker sought to improve profitability and increase yields for every farm operation nationwide.
Well before wireframes, the Bliss Collaborative team hosted a series of in-depth marketing discovery sessions aimed at understanding the past, present and future of Aker's role in the agriculture industry. During these sessions, we gathered all the information we needed. We pinpointed unique selling points. Identified target audiences. Unearthed foundational messages. Sized up the competition. Visited a field. Watched drones fly.
Then we started designing.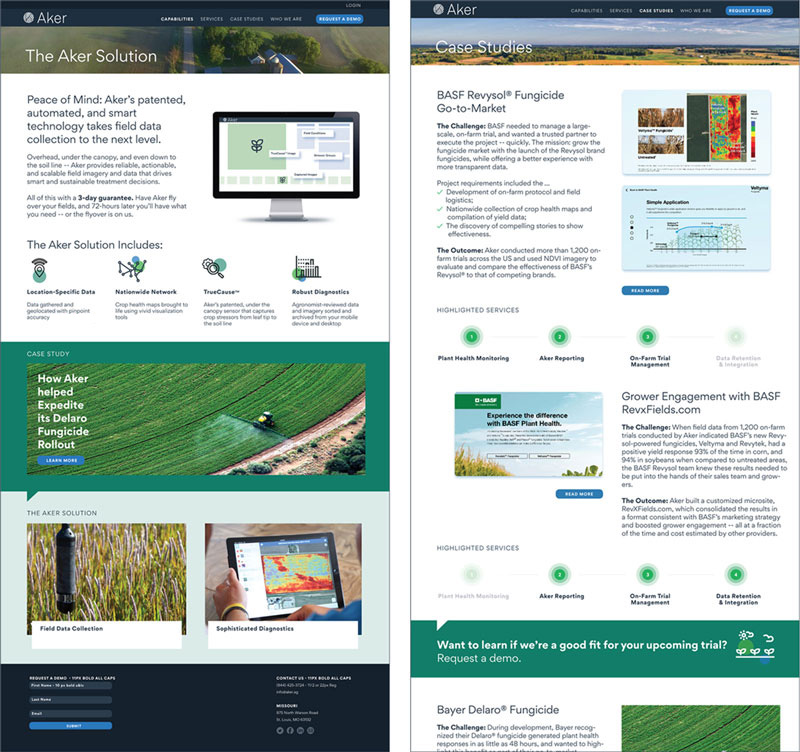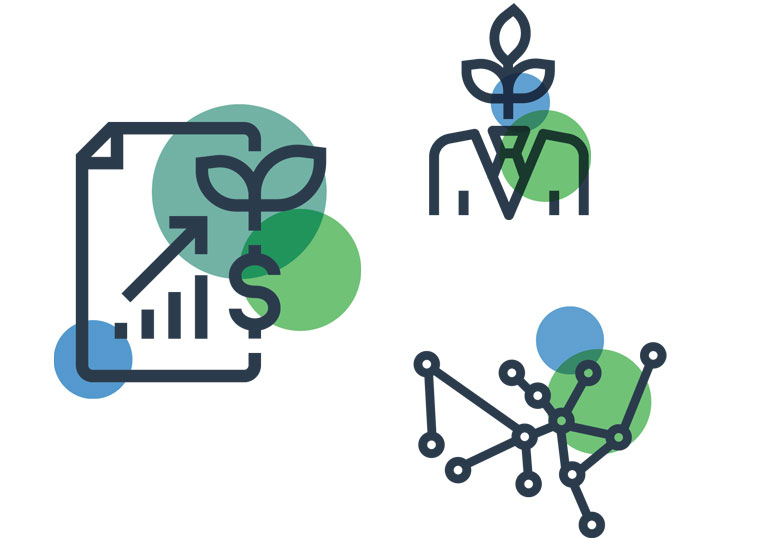 Our biggest challenge lied in communicating Aker's highly technical suite of services. Copy took on a slightly conversational, colloquial tone. Images reflected the technology's scope, capturing moments from overhead as well as under the crop canopy. We drew custom illustrations to break down the components of Aker's software and analytics platform. We created icons to simplify steps in their surveying process.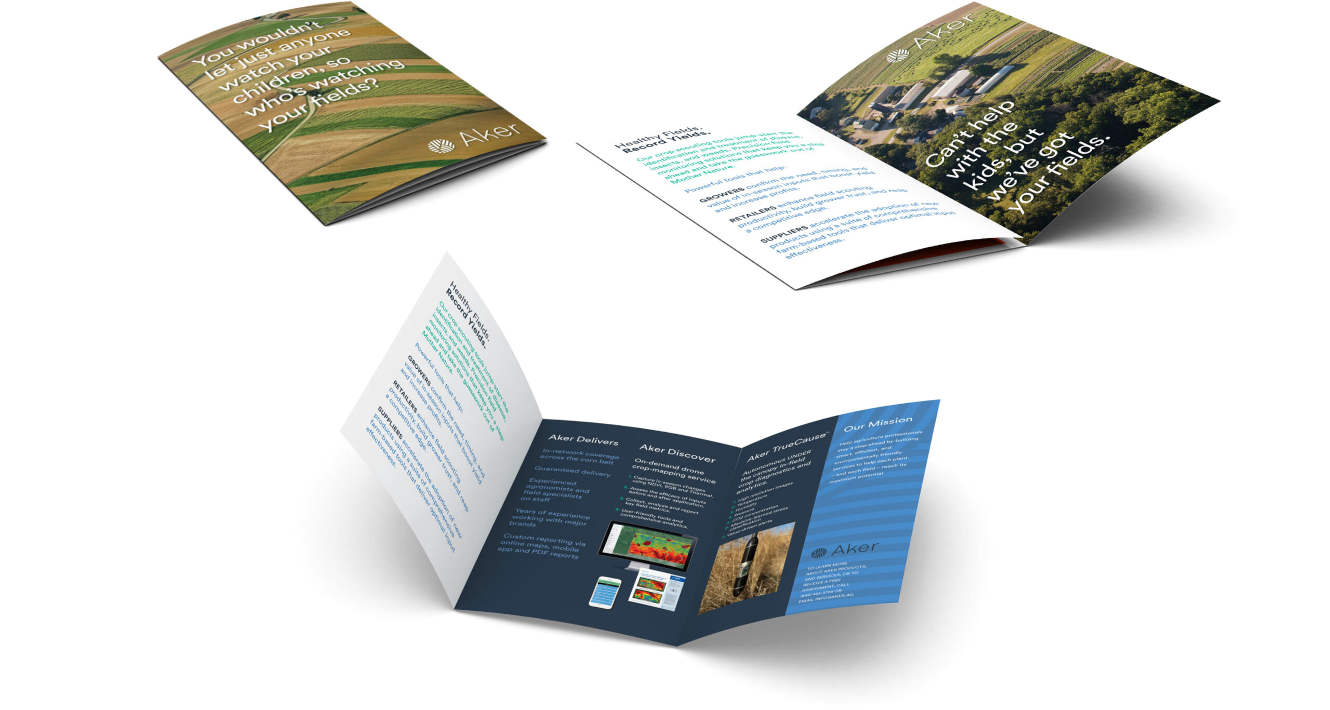 The website project paved the way for a subsequent brochure design. The brochures, to be handed out at trade shows and during business meetings, featured a shortened version of the Aker story. Cheeky copy on the front cover offered an unlikely comparison between farm fields and children, because when you think about it, they're not all that different. Fields, like kids, need constant attention—and Aker is here to buy everyone back some time.
Results
For Aker, the results speak for themselves. The company continues to grow and scale, partnering with major clients such as BASF and Bayer to provide much needed crop growth intelligence to inform production. To date, the company has surveyed more than 3 million fields, executed over 10,000 single-field flights, and conducted over 2,500 field trials.
You can follow their story (and spot our handiwork) at Aker.ag.